Mini Bible School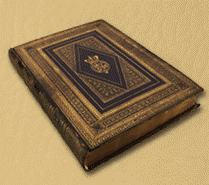 Thy Word have I hid in my heart

Wherewithal shall a young man cleanse his way? By taking head thereto according to thy word

. Psalm 119:9

September 20, 1982
Theme

:

Living For Jesus

Scripture Reading:

Colossians 1:1-29

This Evening:

Holy Resolves And Enemy Tactics

or

The Call of Jehovah And The Opposition of Satan

Part:

#2

A Principle
The call of God to men and women is always opposed by :-
The World
The Flesh
The Devil
This is truly a powerful trinity of evil.

Every life is governed by some sort of principle, whether it be good or evil.

"

For as he thinketh in his heart, so is he"
Proverbs 23:7a
Therefore it is essential that our thinking be enlightened, governed, and completely controlled by scritpure, if we are to escape the delusions of the (a) world (b) flesh, (c) devil.
God guarantees the power of His word to :-
Guide us

Psalm 32:8

Psalm 73:24

James 1:5 -

Guard us.

Psalm 4:8

SS 3:7-8

Govern us.

Ephesians 5:22

Ephesians 5:25

Ephesians 6:1-3

Let us examine God's guarantee

"

My son, keep thy father's commandment, and forsake not the law of thy mother: bind them continually upon thine heart, and tie them about thy neck. When thou goest it shall lead thee, when thou sleepest, it shall keep thee, and when thou awakest, it shall talk with thee."
Proverbs 6:20-22
NOTE!
Vs 20 "Thy father's commandment."
"The law of thy mother"
Our attention is powerfully arrested in this graphic word picture by the fact that the effects attributed to a father's commandment and a mother's law, are those which only God's Word can produce.
The inference is obvious.
It is taken for granted that this commandment and law instilled by the father and mother into the heart of their childen is, and must be the Word of God, dwelling richly, first in the heart o fthe parents, as they are used of God as channels of blessing to convey that Word to the hearts of their children.
"Let the word of Christ dwell in you richly in all wisdom, teaching and admonishing one another in psalms and hymns and spiritaul songs, singin with grace in your hearts to the Lord."
Colossians 3:16
"

She openeth her mouth with wisdom, and in her tongue is the law of kindness."
Proverbs 31:26

"

And, ye fathers, provoke not your children to wrath: but bring them up in the nurture and admonition of the Lord."
Ephesians 6:4
For the guaranteed results.
Our objective for our children.
1 Timothy 6:11 - "Thou O man of God"
Our Instructions.
"Train up a child in the way he should go; and when his is old he will not depart from it."
Proverbs 22:6
The Method.
"From a child thou hast known the Holy scriptures"
2Timothy 3:15-17
Blessed child to whom God has given such parents providing that child is obedient.
Vs 21 "Bind them continually upon thine heart"
This speaks of deep inward affection
CONTINUALLY, eliminates part time holiness.
"Continually" #8548 = constantly; the regular ( daily ) sacrifice.
"And God saw that the wickedness of man was great in the earth, and that every imaginatin of the thoughts of his heart was only evil continually."
Genesis 6:5
cf Genesis 8:1
Continually comes from two roots
The whole
From one sunset to the next
What a picture of the unrenewed heart of men and women.

Obviously the place to fight sin is at the gateway to the imagination.

"

Then said he unto me, Son of man, hast thou seen what the ancient of the house of Israel do in the dark, every man in the chambers of his imagery? For they say, The LORD seeth us not, the LORD hath forsaken the earth. He said also unto me, Turn thee yet again, and thou shalt see greater abominations that they do."
Ezekiel 8:12-13

Close the heart to sinful thinking

, and God will enable us to live a life of continual victory.

"But thanks be unto God, which giveth us the victory through our Lord Jesus Christ."
1 Corinthians 15:57
If we open the heart to sinful, lustful, covetous, angry, critical thoughts; we have unkowingly permittted the entry of a host of traitors who will constantly seek to destroy us from within. Proverbs 4:23
cf 1Peter 5:7-9
Pause and look about you! Behold precious br4ethren and sisters, beloved of the Lord, and hated by the devil.
Therefore I am both driven and drawn to make a most holy resolution.
"Thy word have I hid in mine heart, that I might not sin against thee."
Psalm 119:11
Unceasing vigilance over out thought life is part of the price we must pay for purity. But see Matthew 5:8
Keep in mind:
Pride, lust, bitterness, bad temper, covetousness, and all manner of evil can and do disguise themselves as humility, love, righteous indignation, and careful provision for ourselves.
Pray earnestly that our Lord will enable us to penetrate this diabolical disguise, and to turn from sinful and unworthy thinking.
"For from within, out of the heart of men, proceed evil thoughts, adulteries, fornication, murders."
Mark 7:21
"But I say unto you, That whosoever looketh on a woman to lust after her hath committed adultery with her already in his heart."
Matthew 5:28
Every wicked act, be it rape, robbery, seduction, adultery, violence, or murder has its origin in the thought life of men, women, and children, as the devil seeks to destroy both soul and body in hell forever. This could never happen if the thoughts of the heart were always sealed against evil thoughts.
James 1:13-16 - Note the awesome program of evil thinking.
NOTE!
We grieve the Spirit of God every time we do anything that we desire or do or say anything that we would not think, do, or say if He were standing beside us!
But Beloved,
Our Lord is even closer than that -
"What know ye not that your body is the temple of the Holy Ghost, which is in you, which ye have of God, and ye are not your own?"
1 Corinthians 6:19
"For ye are bought with a price: therefore glorify God in your body, and in your spirit, which are God's."
1 Corinthians 6:20
"That Christ may dwell in your heart by faith."
Ephesians 3:17
"I travail in birth again, until Christ be formed in you."
Galatians 4:19
"I will come in to him and will sup with him and he with me"
Revelation 3:20
"We will come unto him, and make our abode with him"
John 14:23
"Christ in you the hope of glory"
Colossians 1:27
Allowing sinful thoughts, words, and deeds,
Grieves the Holy Spirit ( Eph 4:30 )
Quenches the Holy Spirit
… cripples and disables us spiritually, so that we can not truly walk with God. Hebrews 12:1-2
Beware of the wiles of the devil. Ephesians 6:11
"Last Satan should get an advantage of us: for we are not ignorant of his devices."
2 Corinthians 2:11
Satan suggests that borderline thoughts are not harmful. Here many have found to their sorrow and shame, that even if the will was not active in pursuing the desires of the flesh and the mind, the loins were ungirded and disaster results. Ephesians 6:14 If the Lord will we shall come back to this subject in a later lesson.

Briefly then,

Luke 9:44

That which we own outwardly may be taken from us by fire, theft, or devaluation. That which is bound about our hearts is ours for time and eternity.

Therefore let us embrace the Word, and the will, and the way of God with the full force of our being. Luke 10:27. Jeremiah 8:22.

Proverbs 6:21b - "

Tie them about thy neck"

This speaks of open, unashamed, avowal of love to Christ and His words. Mark 8:38, Romans 10:9, Revelation 12:8

"

Thou has given a banner to them that fear thee, that it may be displayed because of the truth. Selah."
Psalm 60:4

Hymn #587 - Hymns of Truth and Praise

"There's a royal banner given for display,

To the soldiers of the King;

As an ensign fair we lift it up today

While the courts of heaven ring"

Refrain.

Marching on, marching on,

For Christ count everything but loss!

And to crown Him King, toil and sing

'Neath the banner of the cross!

"Therefore … present your bodies a living sacrifice, holy acceptable unto God, which is your reasonable service

."
Romans 12:1-2

Thy Neck

= the throat as used in rumination. Root "to bring up the cud"
Rumination = 1. The act, process, habit, or characteristic of chewing the cud.

2. A musing or continued thinking on a subject. Deliberate meditation or reflection.
"Meditate upon these things; give thyself wholly to them, that thy profiting may appear to all."
1 Timothy 4:15
"Think on these things."
Philippians 4:8
"Heaven and earth shall pass away but my words shall not pass away."
Luke 21:33
cf. John 12:48
Therefore let us consider "loyalty to Christ" in every detail of our lives, to be the most gloriously beautiful ornament that we could ever wear. Here amidst scenes of His rejection may our lives speak - "To me to live is Christ and to die is gain."
Proverbs 6:22 - The word of our God is fully designed to:
Guide
- "It shall lead thee" = transport ( as into exile )

Cf 2 Corinthians 6:14-18, Hebrews 13:13, Psalm 23:1, Psalm 16:11, Psalm 73:24, Psalm 32:8, Isaiah 30:21

Guard
- "It shall keep thee" = to hedge about as with thorns.

Cf. Psalms 3:5, Psalms 34:7, Job 1:10, Psalm 4:8 David's trust, Song of Solomon 3:7-8 Solomon's fear, Acts 12:6 Peter's security.

Govern
- "It shall talk with thee" = ponder, converse and thus reveal the will of God for you.

John 15:7, Psalm 16:7, Psalm 119:105; Psalm 119:133; Isaiah 9:6-7; Matthew 12:46-50

NEXT WEEK - Lord willing

The warfare itself

The World - The Flesh - The Devil